Pond's Face Cream Instabright Tone Up Milk 35g
The skin is Bright. And blush immediately after application.
A lightweight, non-greasy cream with a non-greasy texture.
Suitable for all skin types. And all skin tone is not chest.
Protects skin from UV rays.
It helps to smooth pores.
It provides long-lasting moisture.
Concentrated milk to restore skin, dull and dark spots when used continuously.

Inspired by the latest technology from Korea, the first ever milk cream with milk gives you instant and visible skin brightening with 0% makeup. Korean products are developed to address the increasingly sophisticated needs of the progressive consumer. They understand the challenges faced by women today, and seek to provide products straddling across both the make-up and skin care territories.

Pond's White Beauty Tone Up Milk Cream is enriched with brightening vitamins and milk essence / milk protein to continuously nourish your skin for a naturally perfect skin as good as makeup. Instantly brighten up your skin and blur dark spots with this light textured cream that easily absorbs into the skin. It is suitable for every skin type and every skin tone. It minimizes pores and offers long lasting moisturization with enriched milk essence, skin looks brighter with continuous usage.

Apart from its brightening effect, the product also packs other skin care benefits such as vitamin B3 that helps improve skin's elasticity and UV protection to prevent sun damage. Enriched with milk essence, it also helps brighten skin noticeably. It also has the oil-controlling effect with sun protection against UVA/UVB, enriched with vitamin B3, vitamin C, and milk extract ingredients
Features
Instantly and visibly lighten up skin and spots on first application
Reduces dullness for clear & bright skin
Helps smoothen skin
Effectively moisturize skin
For an oil free look
With UVA UVB sunscreens
Benefit of Pond's Face Cream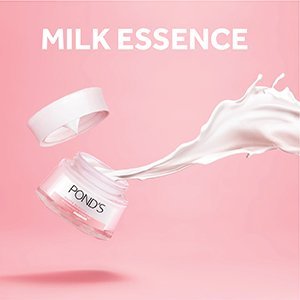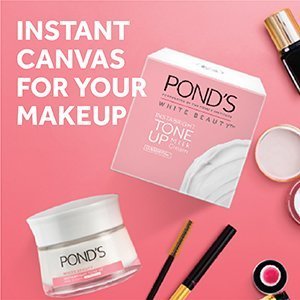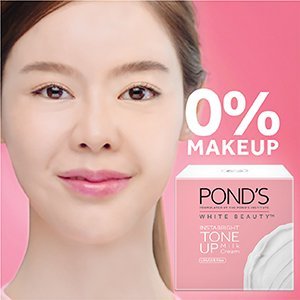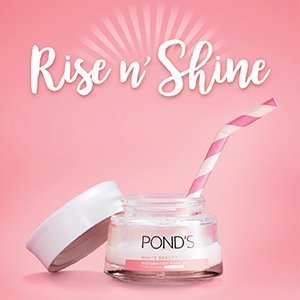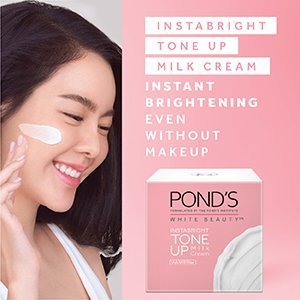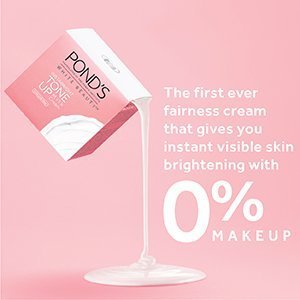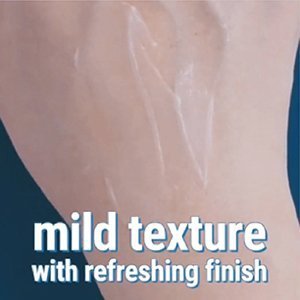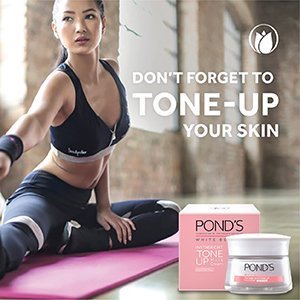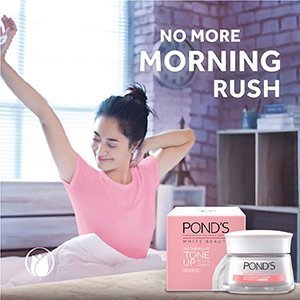 More Information

| | |
| --- | --- |
| Cream Type | All Day Cream |
| Skin Type | All Types of Skin |
| Solution Type | Unassigned |
| Brand Name | Pond's |
| Manufacturer | Unilever |
| Country of Manufacture | Bangladesh |
| Distributed By | Unilever Bangladesh |
ইনবক্স এ মেসেজ করার পরিবর্তে, সরাসরি আমাদের App অথবা Website এ অর্ডার করলে পণ্য পাওয়ার নিশ্চয়তা বেশি থাকে। কারন, আপনার মেসেজটি আমাদের এজেন্ট পড়ার পূর্বে অন্য ক্রেতা App অথবা Website থেকে কিনে স্টক আউট করে দিতে পারে।
বাংলাশপার্স সবসময় সঠিক স্টক ওয়েবসাইট এ আপডেট করে থাকার চেষ্টা করে। এর পরেও যে কোনো কারণে ওয়েবসাইট এ পণ্যটির সঠিক স্টক আপডেট করা না থাকলে আমরা আপনাকে দ্রুত কল করে জানিয়ে দিবো যেন আপনি আপনার ডেলিভারি সম্পর্কে দ্রুত সিদ্ধান্ত নিতে পারেন।
তাই অতি জরুরী অবস্থার প্রেক্ষিতে অনুগ্রহ করে আমাদের আগে কল করে নিশ্চিত হউন পণ্য টি এখনো স্টক এ আছে কিনা। অন্যথায় কোনো কারণে ডেলিভারি বিলম্ব হলে আমরা দায়ী থাকবো না।
মোবাইল ভার্সন - https://www.youtube.com/watch?v=EfEFMpwEttI