Revuele Alcohol Free Hydrating Toner With Witch Hazel & Coconut Water 400ml
Special Price
TK 650.00
Regular Price
TK 750.00

Toner is an important part of skincare because it helps to maintaining PH balance and even out our skin tone. This super gentle toner is formulated with coconut water to soothe and add moisture, witch hazel tightens pores, evens skin tone, soothes and leaves the skin smooth with a healthy glow.
Features
Improves blood circulation
Removes wrinkles and black spots
Restores skin's pH balance
Keeps the skin hydrated
Fights Acne
Reduces Skin Irritation
Natural moisturizer
Protects the skin from bacterial attack
Revuele Alcohol Free Smoothing Toner With Witch Hazel & Centella Extract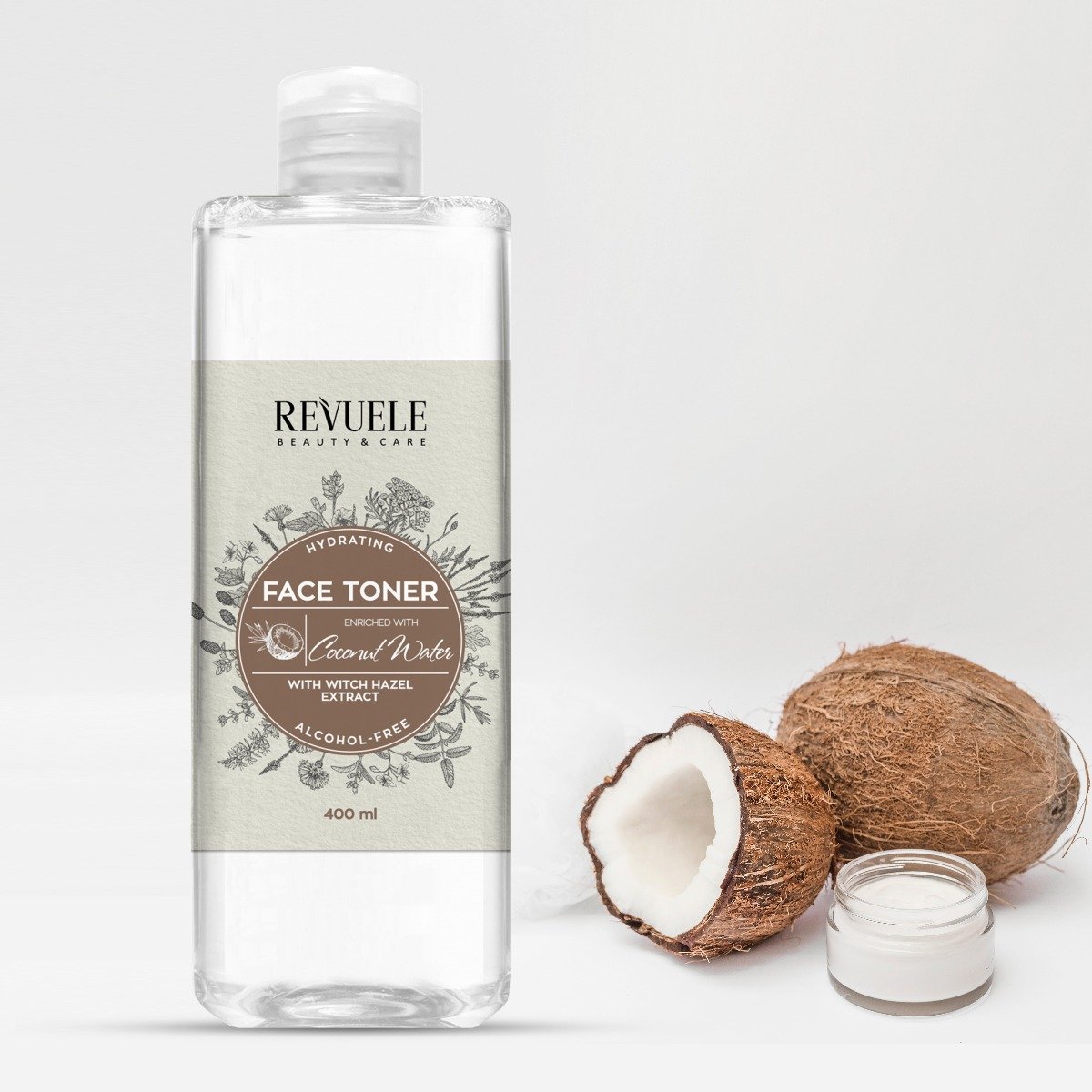 Witch Hazel Extract is derived from the Hamamelis plant and has been used as a natural skin toner for ages. It has a prominent skin tightening and pore-minimizing effect, whilst also soothing and cleansing the skin. The toning properties of this natural ingredient make it a valuable base for contemporary skincare products as well.

The Toner is enriched with Hydrating Coconut Water for an extra moisture boost and tо help protect the skin from over-drying. Alongside with the hydration benefits, the Coconut with its invigorating scent acts refreshingly to the skin and the spirit.
Benefits:
Increases blood circulation
Prevents widespread inflammation
Minimize the appearance of pores
Provide a boost of hydration our skin
How To Use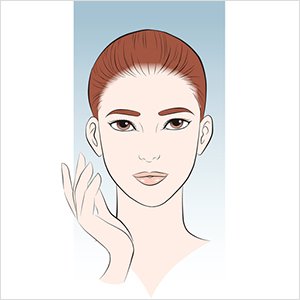 Step - 1
Start by washing your face using a cleanser and warm water. Gently massage the cleanser into your skin to remove makeup, impurities and dirt. Rinse with warm water and pat your face dry with a clean towel.
Step - 2
Shake well before use and apply a small amount of the tonic onto a cotton pad. Use your cotton pad to gently wipe the product over the face including the brows, sides of the nose, near the ears, hairline and neck. Make sure to avoid the eye area and be careful not to put it on your lips.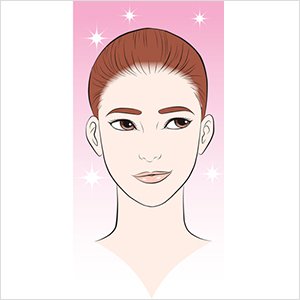 Step - 3
Wait for 1/2 minutes for the toner to dry. Once the toner sinks in, you can apply other products. You can apply toner twice in a day.
Ingredients
Aqua, Glycerin, Propylene Glycol, Cocos Nucifera Fruit Extract, Citrus Grandis (Grapefruit) Seed Extract, Hamamelis Virginiana Leaf Extract, Phenoxyethanol, PPG-1-PEG-9 Lauryl Glycol Ether, PEG-40 Hydrogenated Castor Oil, Parfum, Citric Acid, Sodium Benzoate, Potassium Sorbate, Coumarin.
*We are committed to innovation and periodically upgrade our formulations. Thus the ingredients lists shown here may vary from the product packaging.

More Information

| | |
| --- | --- |
| Skin Type | Unassigned |
| Solution Type | Unassigned |
| Brand Name | Revuele |
| Manufacturer | Revuele |
| Country of Manufacture | United Kingdom |
| Distributed By | RT World Ltd |
ইনবক্স এ মেসেজ করার পরিবর্তে, সরাসরি আমাদের App অথবা Website এ অর্ডার করলে পণ্য পাওয়ার নিশ্চয়তা বেশি থাকে। কারন, আপনার মেসেজটি আমাদের এজেন্ট পড়ার পূর্বে অন্য ক্রেতা App অথবা Website থেকে কিনে স্টক আউট করে দিতে পারে।
বাংলাশপার্স সবসময় সঠিক স্টক ওয়েবসাইট এ আপডেট করে থাকার চেষ্টা করে। এর পরেও যে কোনো কারণে ওয়েবসাইট এ পণ্যটির সঠিক স্টক আপডেট করা না থাকলে আমরা আপনাকে দ্রুত কল করে জানিয়ে দিবো যেন আপনি আপনার ডেলিভারি সম্পর্কে দ্রুত সিদ্ধান্ত নিতে পারেন।
তাই অতি জরুরী অবস্থার প্রেক্ষিতে অনুগ্রহ করে আমাদের আগে কল করে নিশ্চিত হউন পণ্য টি এখনো স্টক এ আছে কিনা। অন্যথায় কোনো কারণে ডেলিভারি বিলম্ব হলে আমরা দায়ী থাকবো না।
মোবাইল ভার্সন - https://www.youtube.com/watch?v=EfEFMpwEttI