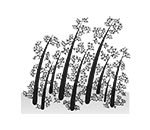 Are you looking for the best price in name brand hair fibers? Are you looking specifically for the best price on Toppik hair building fibers? Now you can buy hair building fibers online in Bangladesh at BanglaShoppers.com. We all want to exude confidence and beauty, and sometimes thinning and balding hair can have us feeling a little less than confident. However, the Toppik line has created amazing "fibers" that bond to your hair to help restore that youthful look of thick and full hair. Stop on by our website to check out the inventory for yourself and see the amazingly affordable prices that we offer. In fact, we guarantee the lowest prices in Bangladesh. If you find a lower price online, then we will not only match that price, we will also beat that price by 10%! Please read our terms and conditions for our Price Beat policy.
While you are guaranteed to get the lowest prices on BalglaShoppers, you will also get entirely FREE SHIPPING on all orders over 2,000 Taka. International shipping restrictions as well as immensely large international shipping charges have hindered the ability to get many of the products you want at a reasonable price. Here at BanglaShoppers, we have dedicated ourselves to bringing you the best name brand products at the best price in the country.
Our cosmetics shop has noticed the huge demand for products with hair building fibers, specifically Toppik. We offer a huge line of Toppik products at the best prices you can find in Bangladesh. Hair building fibers can help with a range of hair issues. Many women are moving to using Toppik products to help with thinning hair and bald spots. Keratin proteins that match the color of your hair bind to the shaft, helping to give you a look of thicker, fuller hair. It can help to hide thin hair, bald spots, or even general hair loss. Many women and men even use these products to touch up greys or other coloring in between dyes.
THE PRODUCTS - TOPPIK
Our cosmetics store is dedicated to bringing you the products you want. We have a HUGE line of Toppik products for almost anyone. The colors we offer include black, dark brown, medium brown, blonde, grey, and even white. Toppik has come out with a wide array of products with fibers beyond the traditional hair building fibers.
Some of the other Toppik products we offer include shampoo and conditioner as well as hair spray and travel sizes. We have a highly demanded product of theirs called hair "fattener." This product will help to give you some major thickness, giving the appearance of super healthy and full hair. We also offer all the tools you need to make application a breeze. We have spray applicators, hairline optimizers, and even whole tool kits. We also have an amazing brush that Toppik has designed to help with thinning hair and prevent damage.
Toppik products are made to be safe for everyday use and able to be used by almost anyone. The wide array of shades and colors and now even various products are helping women and men everywhere to get the look of thicker, fuller hair without extreme costs or extreme measures.
COME SEE FOR YOURSELF
Stop on by BanglaShoppers.com and see our awesome Toppik selection for yourself. We promise to offer you the best prices in Bangladesh and will beat any price the legitimate competition offers. You won't find better hair building fibers anywhere else for a better price. And if you do, we will beat it by 10%. Happy shopping and we hope our Toppik selection helps you to have confidence and to look and feel your best!