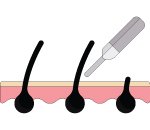 Welcome to BanglaShoppers.com, where you can find a wide selection of name brand products for the lowest prices in Bangladesh. We strive to bring you the best of the best and that includes hair treatments. Different treatments can benefit your locks in various ways. Some claim that deep conditioning treatments are essential when trying to grow your hair long. These treatments are also amazing for those of us with dry hair and scalp. Recently, there has also been a surge in oil treatments to replace deep conditioning. No matter what your specific needs are, we are sure to have the right product for you. Now you can buy a wide range of hair treatments for all hair types online in Bangladesh. And we offer these products at the guaranteed lowest price! Read on to find out all about our special offers and amazing guarantees on some of the best treatments you can find!
MOISTURE MOISTURE MOISTURE!
When it comes to specialized treatments for your hair, one of the main goals is to moisturize. This helps to keep those long, luscious strands healthy and strong. Don't worry if you have an oily scalp, you will still benefit from the results of a deep treatment. You can find products like hair masques and deep conditioning treatments on BanglaShoppers.com. Our cosmetics shop guarantees all of our name brand products and offers a money-back guarantee on all of them as well.
THE PRODUCTS
On our website, you can find a wide array of hair treatments for so many different hair needs. Some of the brands we carry that offer treatments are:
Sunny Isle
Xpel
Creightons
Inecto
Tresemme
From Sunny Isle, we bring you the Intensive Repair Hair Masque. This masque will help even the most damaged hair to look healthy and restored. We offer several Creightons treatments. There are two masques, one for deep conditioning and another specifically for curly hair. This curly hair masque is a must-have for you ladies with spirals. Creightons uses argan oil in many of their products. You can find deep conditioners and an awesome heat defense spray. This helps if you are blow drying and using hot styling tools like curling irons and flat irons. Many women are loving the Keratin treatment they came out with. We also offer their frizz serum and cream.
Banglashoppers offers two Inecto treatments. One is an amazing hair serum that can be used daily. The other is an intense hair repair treatment. This is great for damaged hair that needs a boost of moisture and shine. We carry Macadamia Oil products, Argan Oil treatments, and even Shimmer of Silver.
OIL TREATMENTS
Women (and men) all over the world are starting to delve into the wonderful world of oil treatments. As you can see from reading above, we offer quite a bit of products that deliver specific treatments to hair. We have made sure not to slack on the oil hair treatments. Oil treatments help to nourish not only your hair, but also your scalp. This is a great treatment, even for individuals with an oily scalp. A simple shampoo will remove any and all oils, but your hair and scalp will be left healthy and moisturized. Did you know that often times oily skin and scalp will produce less oils when properly moisturized? This is why professional stylists and cosmetologists all over the world recommend oil treatments to everyone. These treatments also use oils that have been found to have some of the most beneficial vitamins and other ingredients for your hair and scalp.
Oil treatments are often combined with other ingredients to maximize the restoring and strengthening potential. Ingredients like keratin and other proteins can really help strengthen your hair and let it grow long. Using these oils also helps the texture of your hair. This can make it easier to style, and of course feel better to the touch. Healthy hair is a reflection of overall health, and that is something that we all want to show to the world. If your hair is dull, damaged, and lacking the look you are wanting, then you simply must try oil treatments. Women and men worldwide are repeatedly amazed at the incredible results delivered by an intensive oil treatment.
There are many different ways to use these treatments. Some use them exactly as the packaging recommends. However, others like to leave the treatments on for longer for super intense results. You can sleep with a treatment or a masque. Many women like to wrap their hair to sleep overnight with a deep treatment. Some even use a small amount daily to get a mini punch of moisture as they set out each day. This is a great idea for those who have extremely dry and damaged hair. Try it out for yourself and see if you will be hooked like so many others! Our Macadamia and Argan Oil products are sure to get you hooked on this movement!
FIND YOUR HAIR TREATMENT TODAY!
If you are looking for the right treatment to suit your needs, hop on over to our site where you can buy a wide range of hair treatments for all hair types online in Bangladesh. Don't forget about our Price Beat program where you can ensure that you are getting the best price in the country! Please read our terms and conditions in order to participate in this program. We also offer FREE SHIPPING on orders over 2,000 Taka. So make sure you check out our other inventory and snatch all your cosmetic, beauty, and personal care needs while you are there! You can avoid the hassle of getting out and shopping and not even have to pay shipping. We hope that you enjoy your experience shopping on BanglaShoppers.com. Your best hair is hiding inside of those strands. Let us help you find the right hair treatment products to really let it shine!