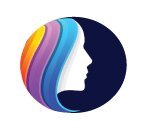 Hair color can be a huge part of a person's identity. Whether you like to enhance your natural color, cover greys, or try a new color entirely, we here at BanglaShoppers want to bring you that color at the lowest price in Bangladesh. Our hair is a reflection of our overall style, overall look, and overall health. We all want to have hair that looks healthy and luscious. And we want the color to sparkle and radiate depth as well as smooth texture. We offer a wide range of name brand Aroma hair coloring products for online purchase in Bangladesh.
Remember when choosing hair color, you want to select a color that is the same or darker than your natural color. Going lighter requires other steps that must bleach and lighten your hair before dying it. If you have any questions or concerns about the dying process, a stylist can help to give you some answers on the best color to choose for at home use. The best rule to remember is to use only your shade and darker unless you have a lightening product that you can use before the dying process.
AROMA PRODUCTS
Aroma is a Bulgarian company that is making waves in the world of hair color. They are world renowned and have participated in events across the Middle East, highlighting their amazing hair coloring products…pun intended! They make much more than color, however. They have a wide range of hair care products, hygiene products, cosmetics, and more. Their mission is to produce products that are effective, high in quality, trendy, and innovative. They focus on delivering value through that innovation as well as placing high importance on their customers and excellence in operations.
NATURAL COLORS
On our cosmetics shop website, you will find a wide range of natural hair colors to choose from in our Aroma line. We carry their traditional color cream box kit, ultra brilliant intense colors, as well as their Henna kits. You can find the following natural colors in our large selection:
Black
Chestnut
Golden Blonde
Caramel
Mahogany
Dark Brown
Deep Red
Fiery Red
Chestnut Mahogany
Ash Blonde
Medium Brown
Hot Chocolate
Bordeaux
Light Brown
Burgundy
Merlot
Deep Red
Dark Blonde
Light Blonde
Golden Chestnut
Wow! That's a lot of color! No matter what your natural hair color is, we have something in our inventory for you to enhance your color, go darker, touch up greys, or even be experimental and try something like an ombre look. The possibilities are abounding! Get creative and get funky!
SPECIALTY COLORS
Our cosmetics shop also carries some ultra intense colors that will pop quite a bit more than the traditional, natural colors. These colors are sure to turn heads and draw eyes! We even have various shades in the latest trend – grey! Yes, grey! If you haven't gotten on this bandwagon, it may be time to do so. Surprisingly, grey and silver dye jobs can complement just about any hair type and facial structure. Women all over the world are INTENTIONALLY going grey and loving it! Take a look at our inventory and think about giving it a try! Here is a list of some of the more dramatic coloring kits that we carry:
Graphite
Silver Ash
Ruby Red
Fiery Red
Violet Red
We are hoping to expand our inventory in the world of hair dye. If you have any specific colors or brands that you would like to see on our website, please feel free to contact us with your suggestions and ideas! If you have any other questions or concerns about your shopping experience, you may also contact us through BanglaShoppers.com. We are always open to queries and recommendations from our valued customers.
TIPS & SAFETY WHEN USING COLOR AT HOME
There are a few things you can do when coloring your hair at home to avoid catastrophe! First things first, you want to make sure that you read and follow all of the instructions of the hair color packaging. If there is an insert, please be sure that you open and read all of the detailed instructions and suggestions. And don't only read them, follow them! Make sure you use the gloves that are supplied in your kit. This will avoid stains on your hands. When dying your roots, try not to rub hair coloring into your scalp. You should also ensure to wear clothes that are old and can be ruined. One thing that many women forget to think about is to cover the floor and other surfaces where you are applying the color. Use an old towel or sheet. If you happen to get any dye on any surface, clean it as soon as possible so that the dye does not have as much time to set in. But most importantly, have fun and enjoy your new or refreshed color!
SHOP OUR COLOR SELECTION RIGHT NOW!
There's no better time than now to go check out our ample selection of colors! We guarantee the lowest price in Bangladesh or we will beat it by 10%! Please read our terms and conditions for our Price Beat program. We also offer free shipping on orders over 2,000 Taka, so it's a great time to stock up on your favorite color or even browse our wide selection of makeup, cosmetics, beauty supplies, and personal care items. We want you to shine as the most beautiful version of you. If that means hair color, we want to offer it to you at the best price. Make your way over to BanglaShoppers.com to see for yourself!